west coast BOAT TOUR TO KLEFTIKO
Kleftiko boat tour, daily cruises. Enjoy sailing, swimming and snorkeling in the west inaccessible beaches of Milos, explore Kleftiko, Kalogria beach and Sykia cave. West coast by sail boat with 3 to 4 swimming stops!
[wbtm-bus-list cat='103' show='3']
Meeting point Horizon yacht office
– Departure: 10:00 from Adamas
– Arrival: 17.30 – 18.00 back to Adamas
– Cruise Duration: 7.30 to 8 hours approximately
*This boat tour not recommended
for children under 5 years old
*Prices: From 80 to 120 €
– Maximum 18 persons boat from 80 to 100 €
– Maximum 10 persons boat from 100 to 120 €
*All taxes are included in the price
*The price varies depending on the season's period (low/high)
INCLUDED IN THE PRICE:
Snacks, lunch according to your preferences (vegetarian/vegan etc.), dessert, white or red wine, beverages
and bottled mineral water.
Snorkeling equipment (flippers and masks) for all the passengers.
tender for visiting the caves
WHAT TO HAVE WITH YOU:
Just like going to a beach! You only need to bring your personal belongings, swimsuit, towel, sunscreen, hat and sunglasses to be protected from the strong sun, your cellphone and your camera or drone.
KLEFTIKO BOAT TOUR EARLY OR LATE IN THE SEASON:
Windproof jacket or a hoodie might help you warm up when the sun starts setting.
Daily cruises, kleftiko boat tour west coast in details:
Adamas – Kleftiko
Visit the most impressive sites, that are accessible only by boat.

kleftiko boat tour starts from Horizon Yachts office in the main port of Adamas at 10:00 am. The first part of our Kleftiko boat tour consists of sightseeing in the bay of Adamas.
Then we will pass from the Christian catacombs and the colorful villages of Skinopi, Klima, the capital of ancient Milos where the statue of Venus de Milo was of discovered, Areti and Fourkovouni.
While you take beautiful photos you can also learn some historical facts about the island, as a part of our guided tour.
We will then reach the 'Arkoudes' (Αρκούδες in Greek) the impressive bear-shaped rocks at the entrance of the bay.
Sailing forward we will reach Vani or Cape Vani. The impressive and colorful abandoned manganese mine located in the western part of Milos.
We will swim and snorkel at the beautiful bay of Kalogries in crystal clear turquoise waters.
We will set sail for Sykia cave, the biggest and most impressive cave of Milos. In the clear emerald waters of a bay nearby which used to be a volcano crater with basalt rocks.
After swimming and snorkeling and if the weather permits it, we will cross with our small tender motor-boat under lava tunnel, and visit the magnificent cave of Sykia for amazing photos. Crystal clear waters and a small beach, which in combination with the collapsed roof that reveals a patch of blue sky letting the sunlight in, creates an unbelievable landscape that will leave you speechless.
Finally we reach Kleftiko, the old pirate bay! This beautiful and unique complex of white and grey rocks that form arches and caves, in combination with the crystal clear blue waters is one of the most beautiful landscapes at Milos island. Swimming and snorkeling at kleftiko beach is an amazing experience. Underwater passages, caves and water clarity allowing you to see as far as the eye can reach! We provide you with masks and flippers and let you swim and explore kleftiko. Later we will take our dinghy and explore the unique, diverse and amazing beauty of Kleftiko caves.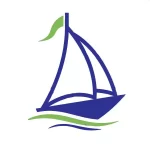 Kleftiko boat tour in the west part of the island. Different choices boat tours with sailing boat of 10 persons maximum or 18 persons maximum. Sailing Daily cruises tours to Sykia cave and Kleftiko, half day tours from paleochori, short tour and full day tour to kleftiko or around Milos island. Sailing tours and motorboat tours to the west and south part of the island
Private tour, semi private tour with motor boat or sailing yachts.
Kleftiko Milos island the hidden gem of the Cyclades. Excursion to Kleftiko beach and Kleftiko caves. Visit the beautiful caves and snorkel with us. Snorkeling daily tours and Kleftiko boat tour Sykia bay, Kalogries and Sikia cave. Boat trip one of the best boat tour you will never forget.