LOW SEASON
May and October
HIGH SEASON
June, July, August, September
In this section you can choose which boat and tour you want to book
HOW DO I BOOK ? CLICK FOR A QUICK TUTORIAL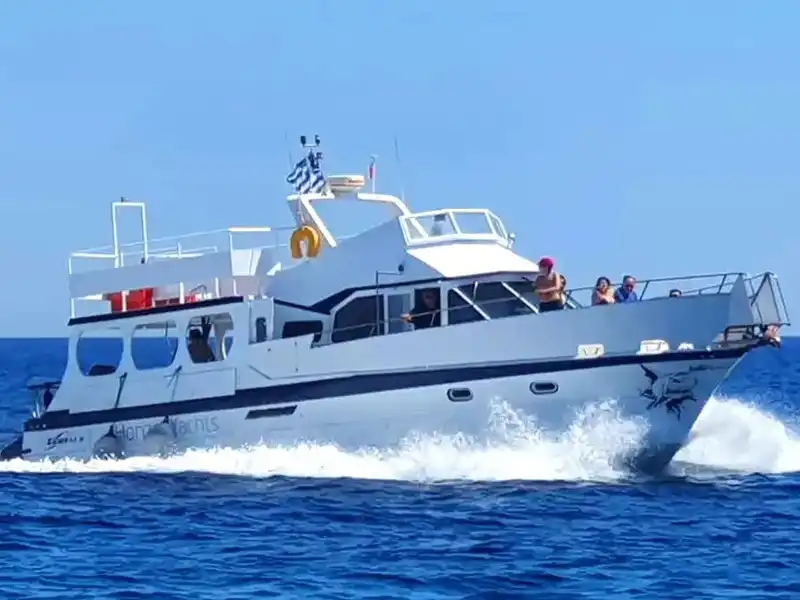 KLEFTIKO HALF DAY TOUR
SOUTH COAST Motor boat
Boat of 22 persons Maximum
AVAILABLE
July, August, September
Paleochori – Kleftiko – Paleochori
HALF DAY TOUR
Price: 80 €
per person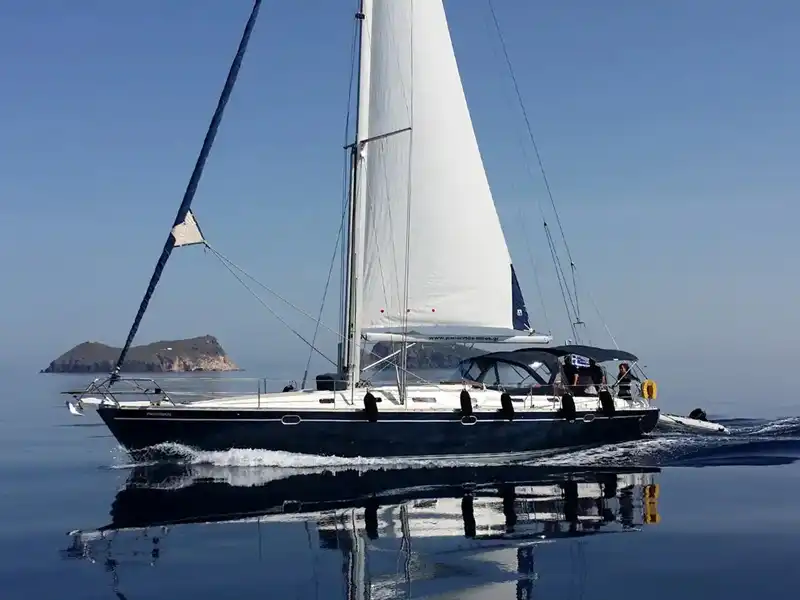 KLEFTIKO WEST COAST
Boat of 20 persons Maximum
LOW SEASON
May and October
West part of Milos
Adamas – Kleftiko – Adamas
Sailing boat
LOW SEASON
Price: 100 €
per person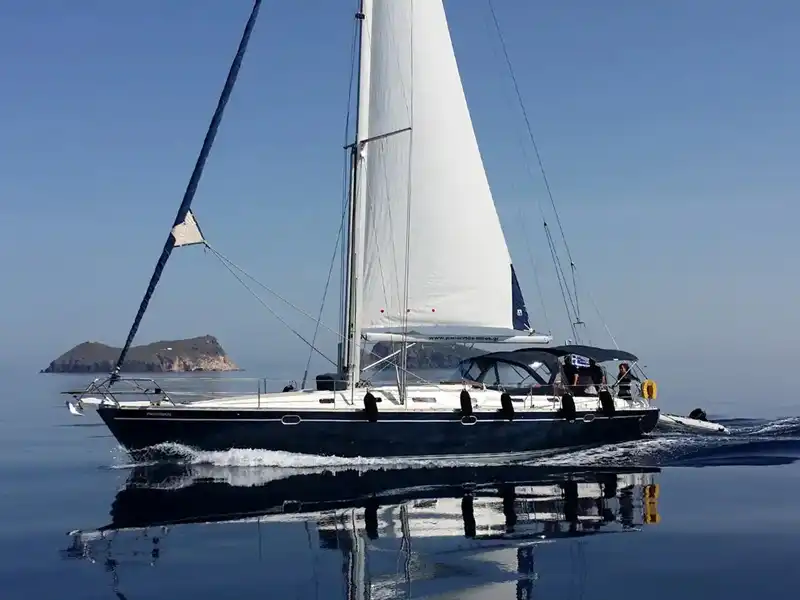 KLEFTIKO WEST COAST
Boat of 20 persons Maximum
HIGH SEASON
June, July, August, September
West part of Milos
Adamas – Kleftiko – Adamas
Sailing boat
HIGH SEASON
Price: 110 €
per person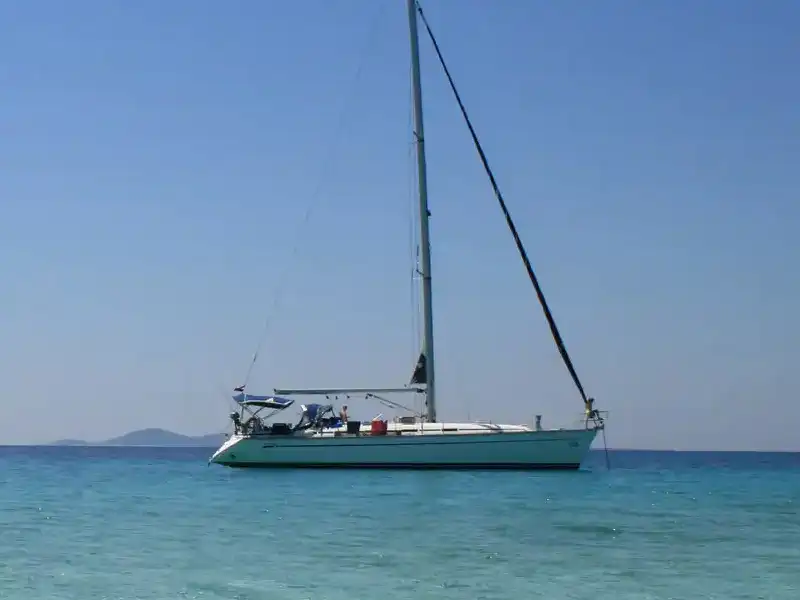 KLEFTIKO WEST COAST
Boat of 14 persons Maximum
LOW SEASON
May and October
West part of Milos
Adamas – Kleftiko – Adamas
Sailing boat
LOW SEASON
Price: 120 €
per person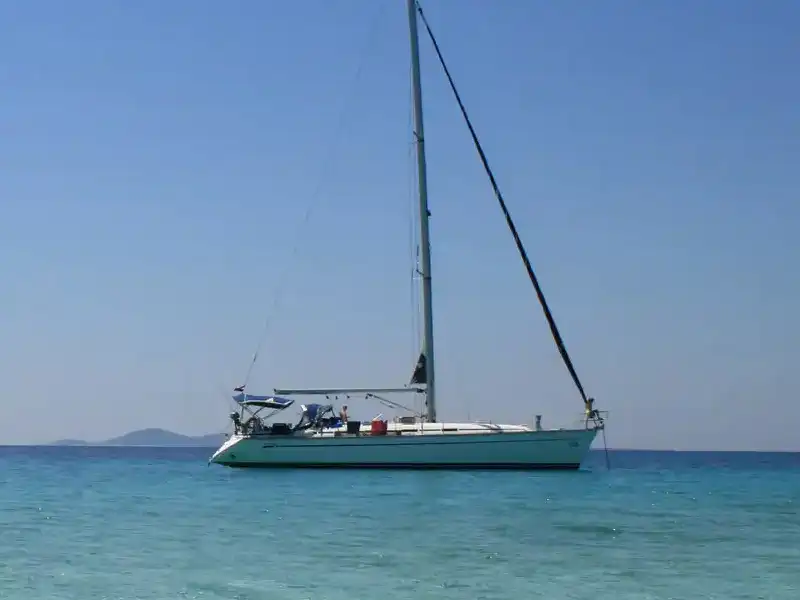 KLEFTIKO WEST COAST
Boat of 14 persons Maximum
HIGH SEASON
June, July, August, September
West part of Milos
Adamas – Kleftiko – Adamas
Sailing boat
HIGH SEASON
Price: 140 €
per person
Adamas – Kleftiko tour
with sailing boat
Meeting point 09:45

Horizon yacht office in Adamas
– Departure: 10:00 from Adamas
– Arrival: 17.30 – 18.00 back to Adamas
– Cruise Duration: 7.30 to 8 hours approximately
– Available:
Daily, May to October
*This boat tour not recommended
for children under 5 years old
Paleochori – Kleftiko tour
with a motor boat
Meeting point Paleochori 11:30

in front of Scirocco restaurant at the beach
Reservation at Horizon yachts office
Adamas main port or online.
– Departure: 12:00 from Paleochori
– Arrival: 17.30 back to Paleochori
– Cruise Duration: 5.30 hours approximately
– Available: July, August, September
*Boat tour recommended for all ages
In the tour Adamas-Kleftiko (west part of Milos) with the sailing boats, in case of strong north winds, the boat trip will start from Paleochori in the south side of Milos.
The Transfer from Adamas to Paleochori and back to Adamas is made with our bus and it is included in the price.
The boat tour itinerary is indicative and can be modified depending on weather conditions
and at the discretion of the 2 captains.

Safety is Horizon Yacht's top priority

15,5 meters, 50 feet
maximum 22 persons
14 meters, 45 feet
maximum 14 persons
15.30 meters 49 feet
maximun 20 persons
15.50 meters 51 feet
maximun 20 persons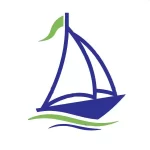 STEP 1
Choose your boat and tour
and press BOOK NOW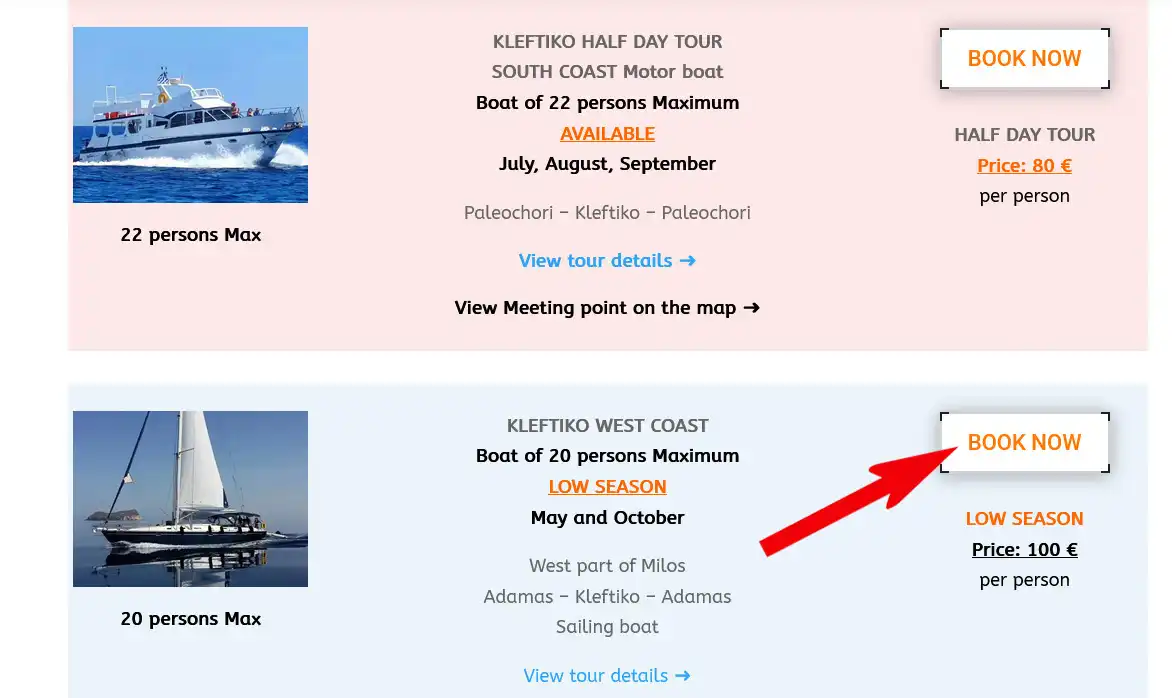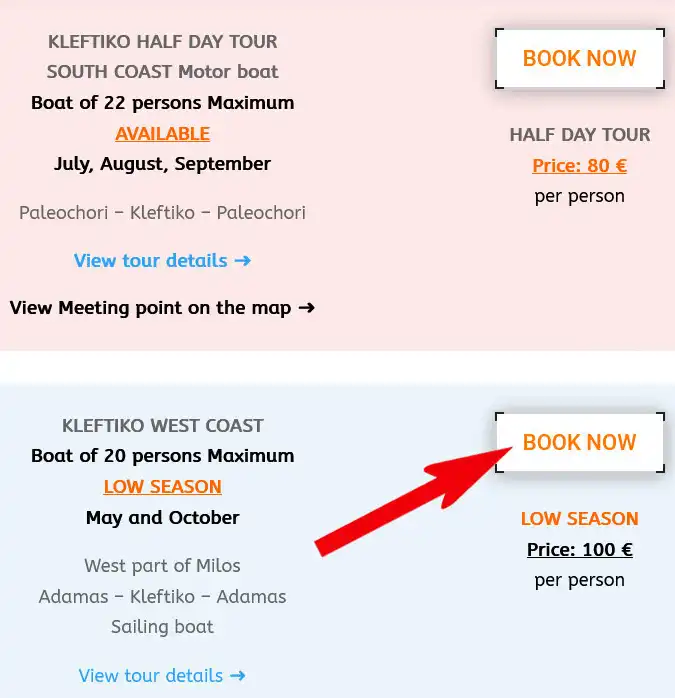 STEP 2
Choose the date and
press "Search Journey"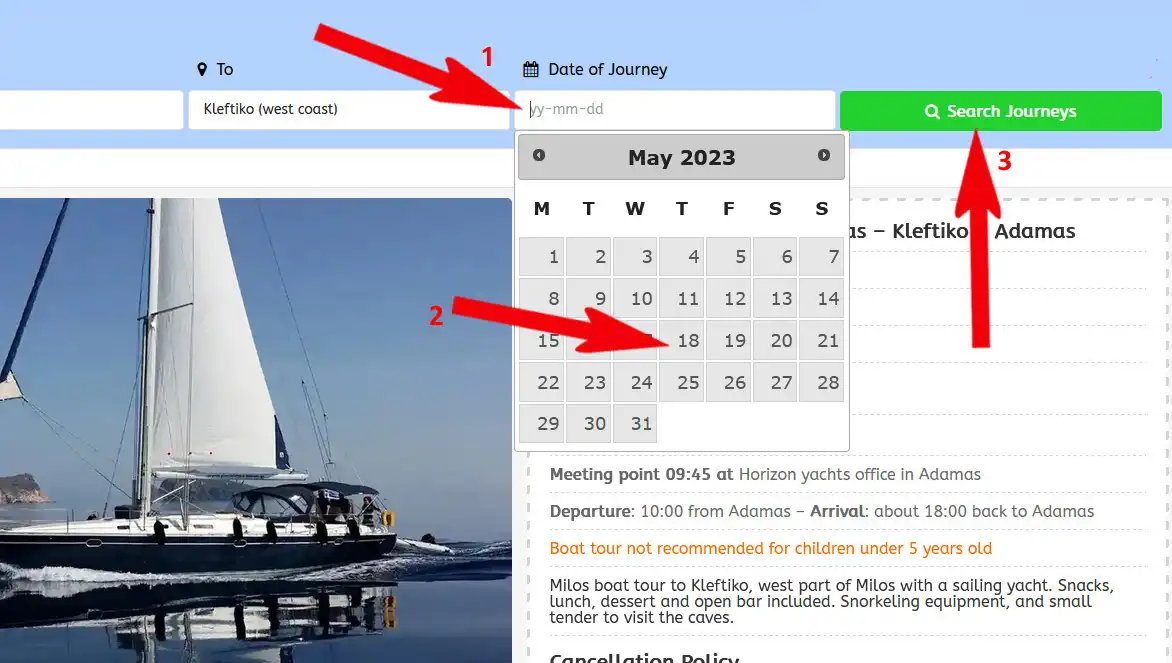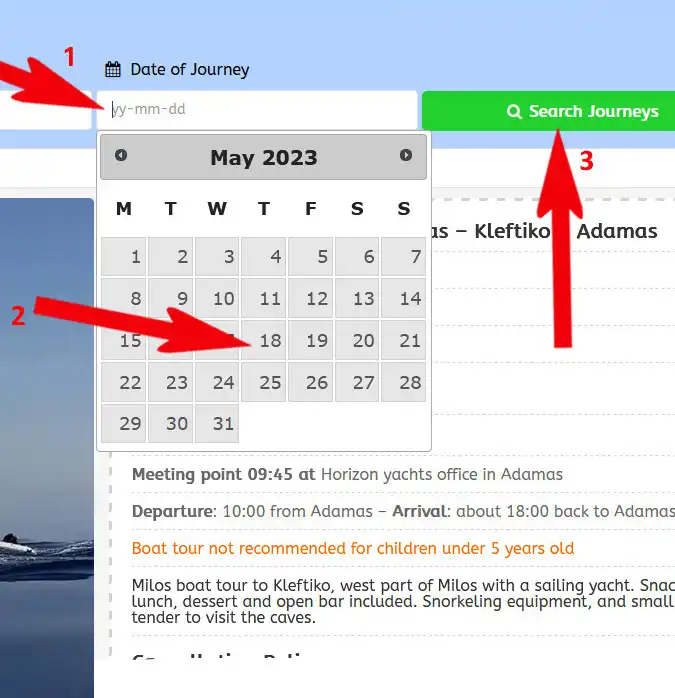 STEP 3
After pressing
"Search Journey"
choose the number of seats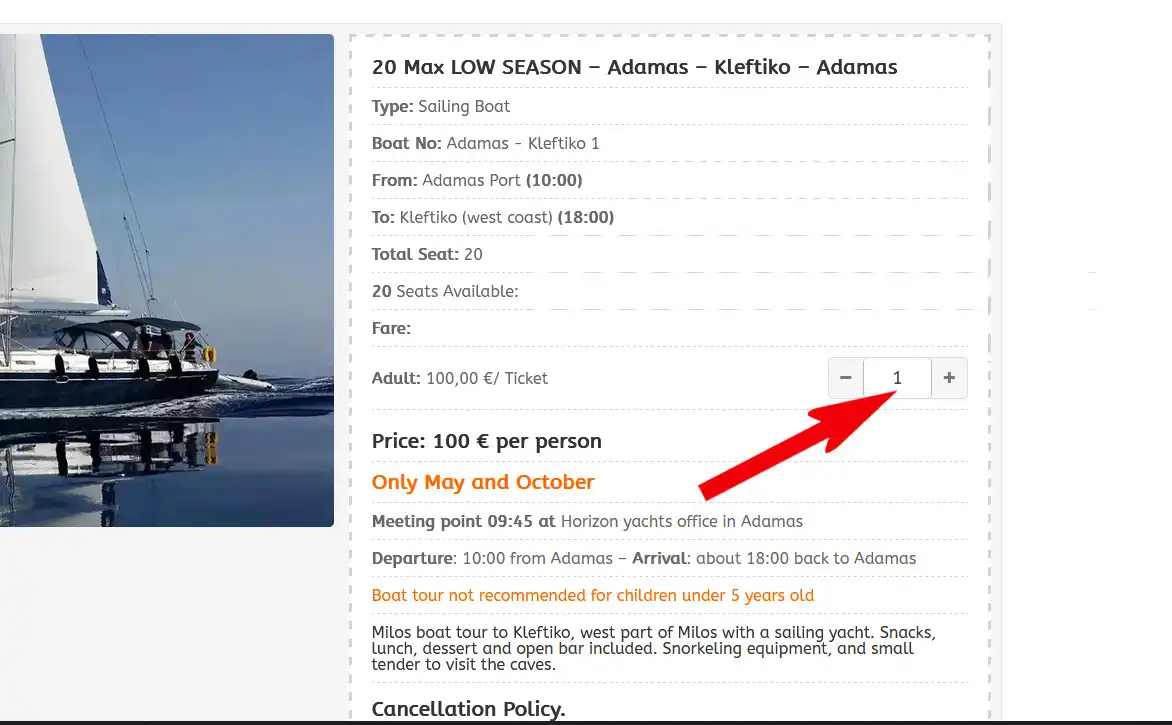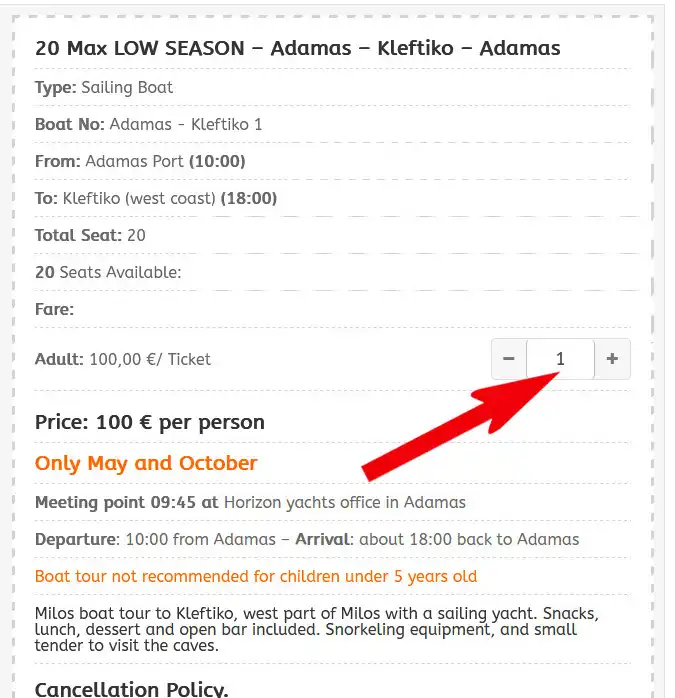 STEP 4
Scroll down an fill all 8 fields
in the passager info and press "Book Now"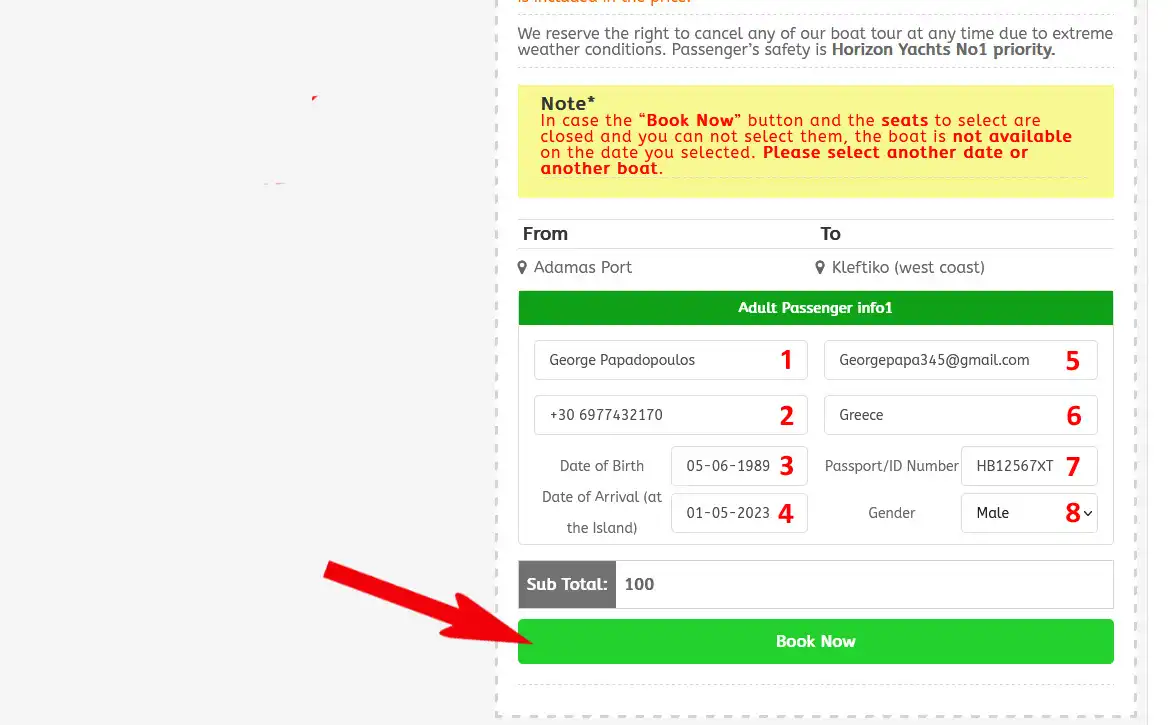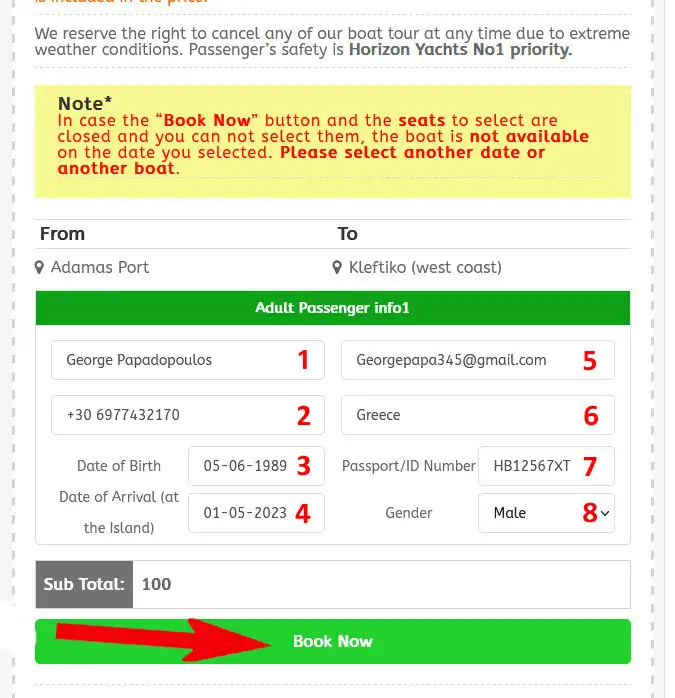 STEP 5
View cart if you want to check your order
and press "Check Out"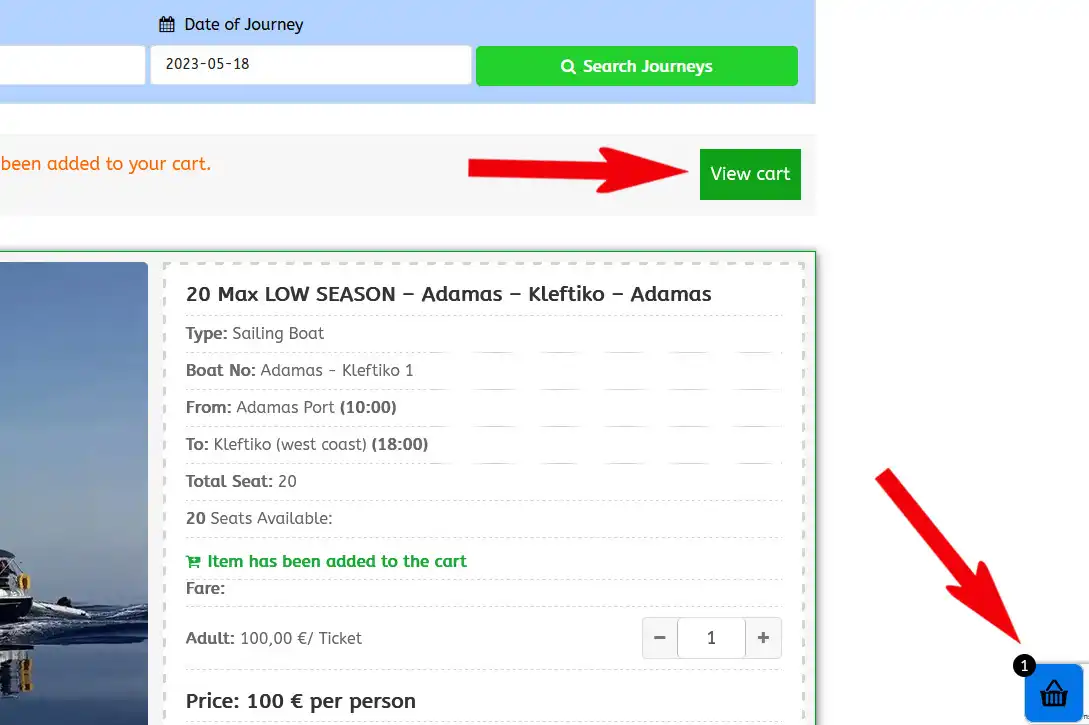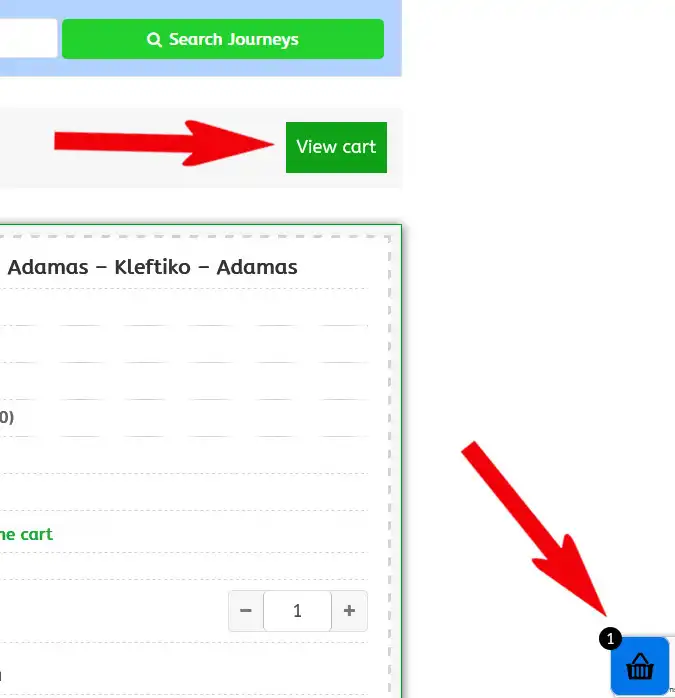 STEP 6
Complete the required* fields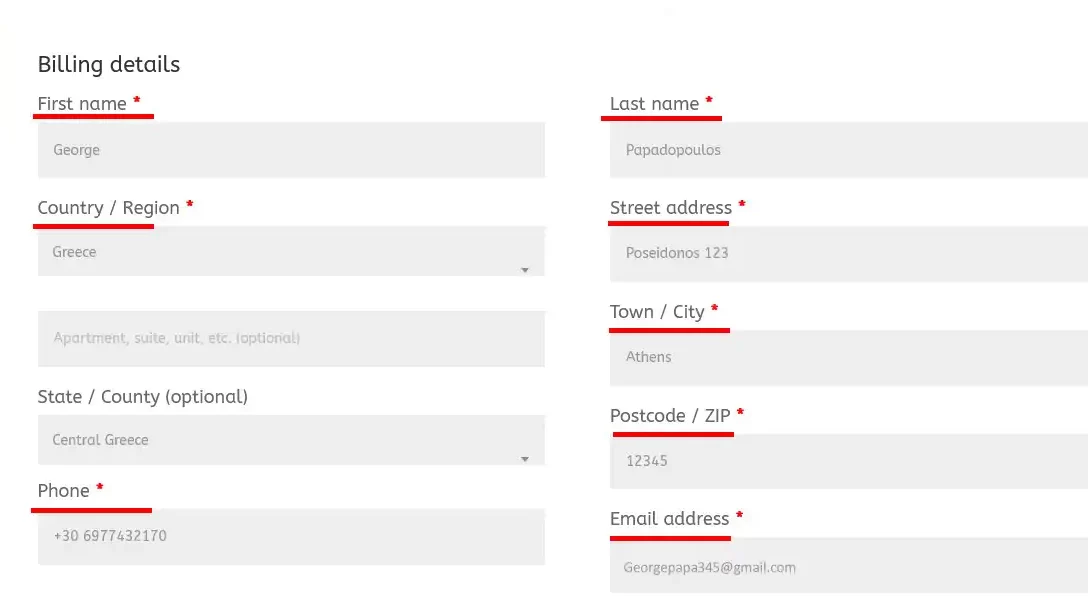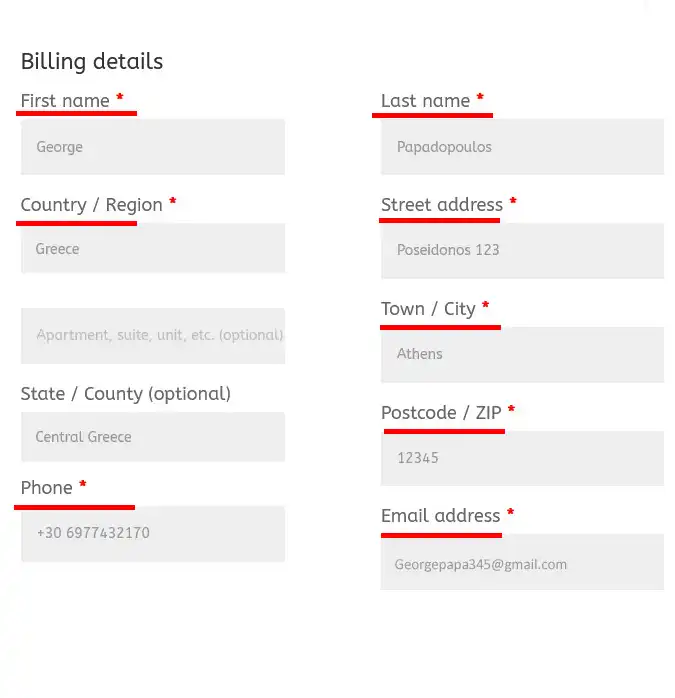 STEP 7
Check the box and place order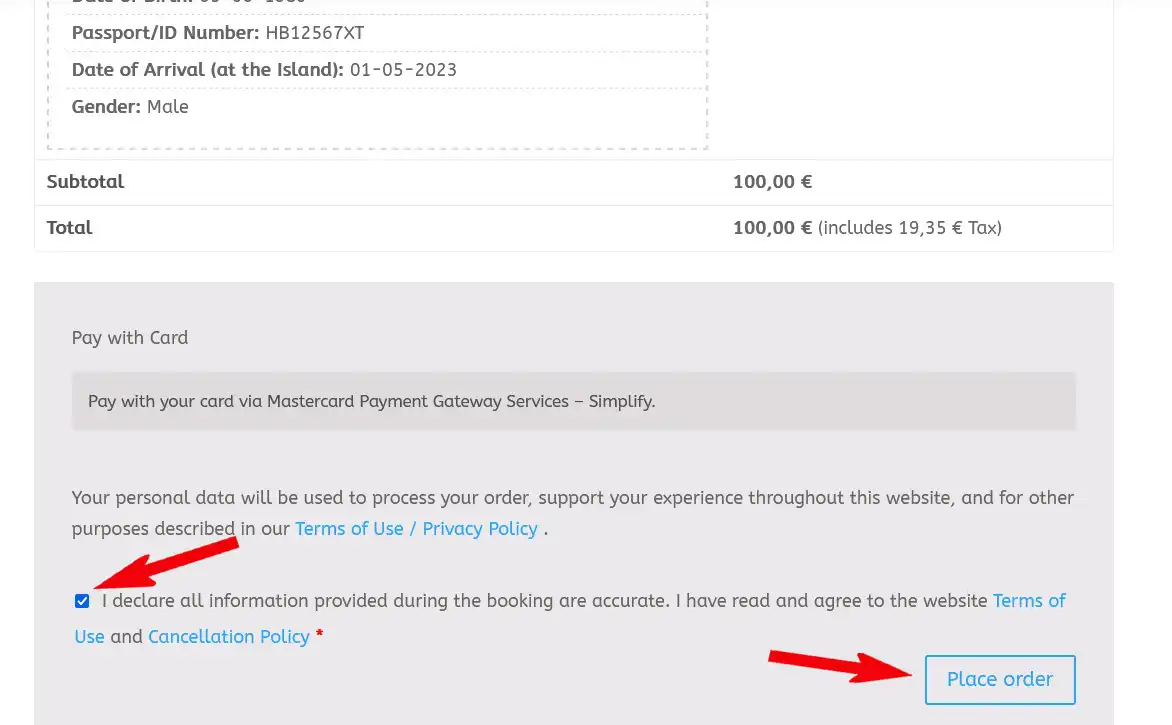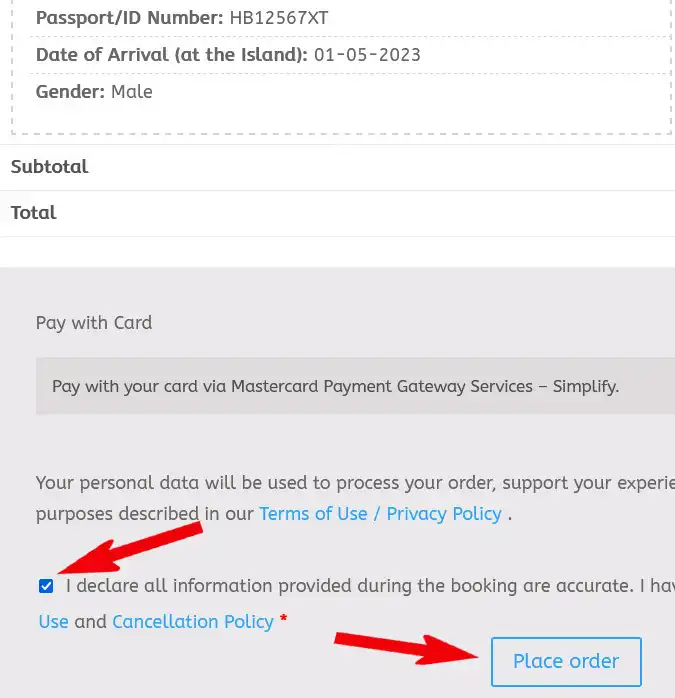 STEP 8
Check out and procced to the payment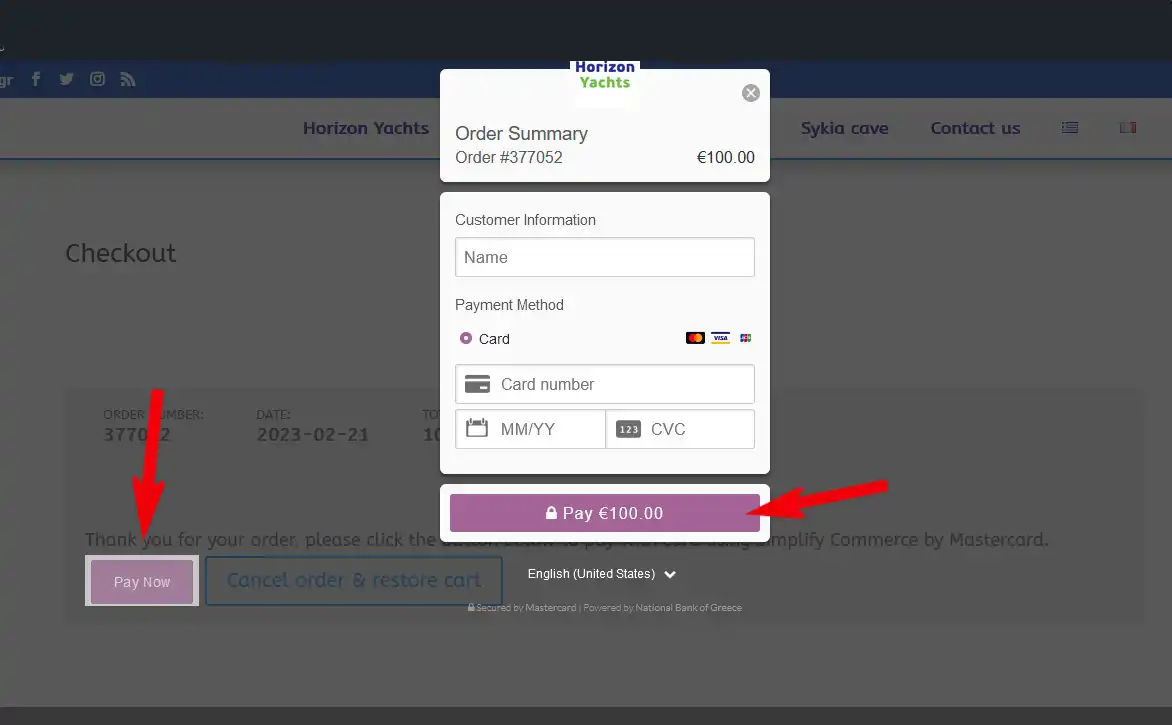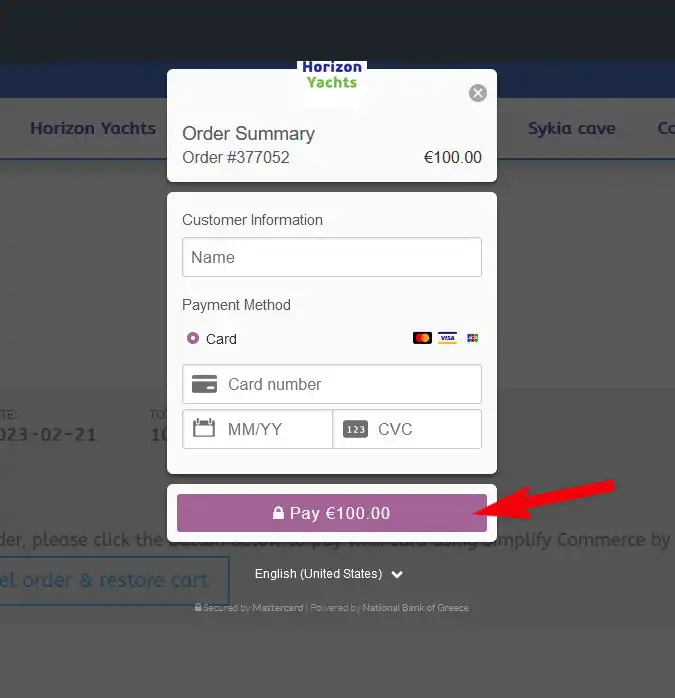 AFTER THE COMPLTETED PAYEMENT
You will receive by email your yellow ticket