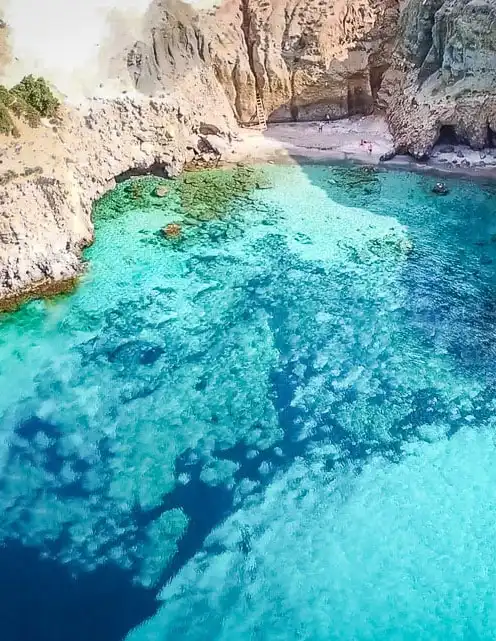 South coast TOUR TO KLEFTIKO
Milos half day tour with a motor boat
Half day tour, short trip and speed boat tour to Kleftiko. Enjoy swimming and snorkeling in the south beaches of Milos, exploring the beaches of Kleftiko, Tsigrado, Spathi and Gerakas (also called Kalamos). Short trip with 4 stops for swimming!
Price: From 80 € per person
Boat tour Paleochori – Kleftiko – Paleochori
Reservation at Horizon yachts office
Adamas main port or online.
Meeting point Paleochori 11:30

in front of Scirocco restaurant at the beach
– Departure: 12:00 from Paleochori
– Arrival: 17.30 back to Paleochori
– Cruise Duration: 5.30 hours approximately
*Boat tour recommended for all ages
– Available: July, August, September
INCLUDED IN THE PRICE:
Snaks, dessert, white/red wine, beverages and bottled mineral water.
Snorkeling equipment (flippers and masks) for all the passengers
WHAT TO BRING:
What you would take to the beach! You only need to bring your personal belongings, swimsuit, towel, sunscreen, hat and sunglasses to be protected from the strong sun, your cellphone and your camera or drone.
EARLY OR LATE IN THE SEASON:
Windproof jacket or a hoodie might help you warm up when the sun starts setting.
———————————-
We don't provide transfer service from Adamas to Paleochori.
You will need to come with your own mode of transportation or the bus (Adamas-Paleochori)

Meeting point Paleochori beach for the half day tour
See map below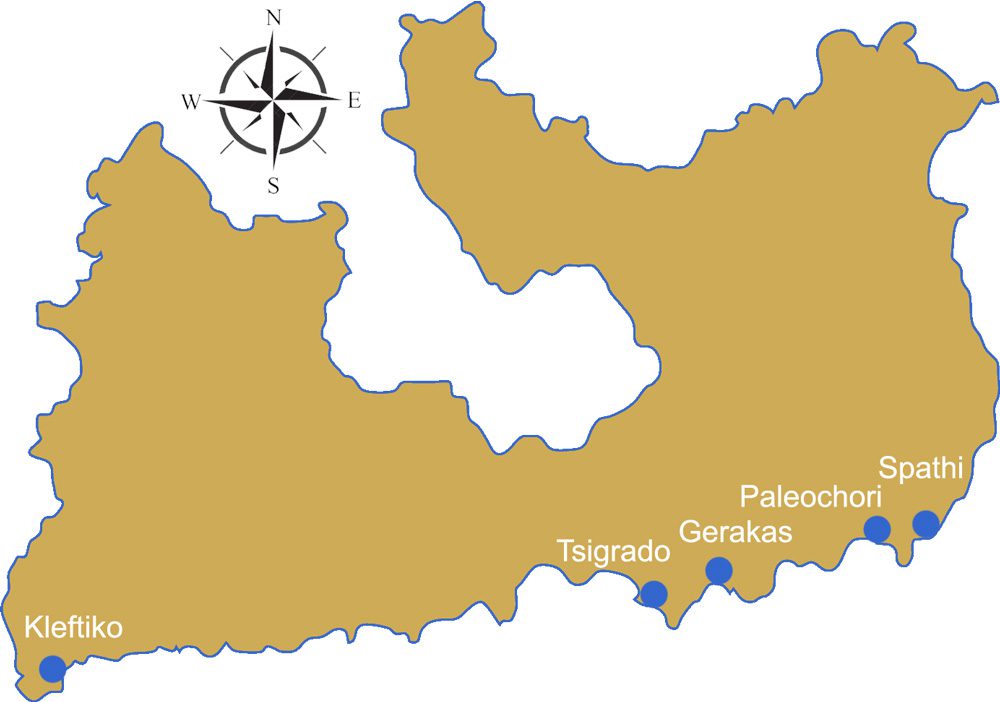 Half day tour south coast motor boat tour in details:
Paleochori – Kleftiko
Visit the most impressive beaches, that are accessible only by boat.

The half day tour starts from Paleochori at 12:00 in the morning with the motor boat Zeus. We will make our first stop for swimming to Gerakas, one of the best beaches in Milos island island, which is only accessible by boat. Gerakas has a long and narrow strip of light sand under the shadow of a tall mountain standing right behind the beautiful beach. We will admire the wild beauty of the landscape and swim in the turquoise water. Then to Spathi beach.
Next we will get to Tsigrado beach, one of the most famous beaches in Milos because of the difficult accessibility. To get there you have to climb down usung a rope and a 5 meter ladder, but we skip all that, because we get there by boat from the other side. Tsigrado's crystal clear turquoise waters are amazing for snorkeling.
Finlay, Kleftiko the pirate bay with the caves. Here we will spend most of our time for swimming and snorkeling at the most beautiful and clear waters of the island.
Stops are within close proximity to the shore, due to the small draft of the boat.
The boat tour itinerary is indicative and can be modified depending on weather conditions
and at the discretion of the 2 captains.

Safety is Horizon Yachts top priority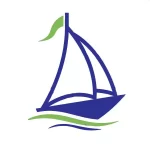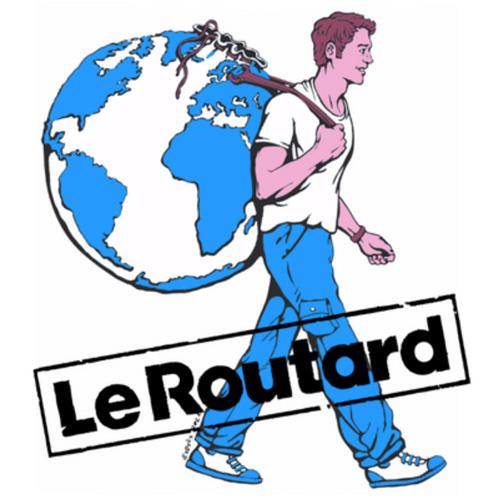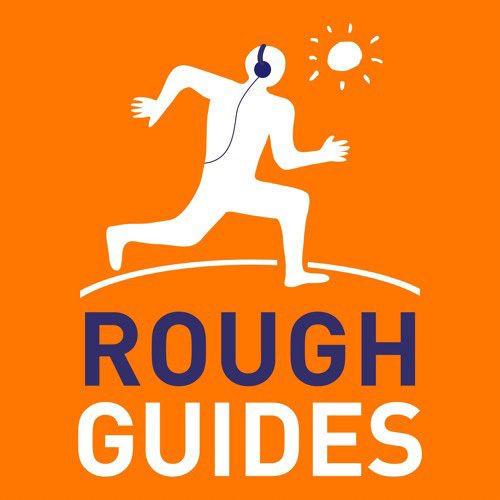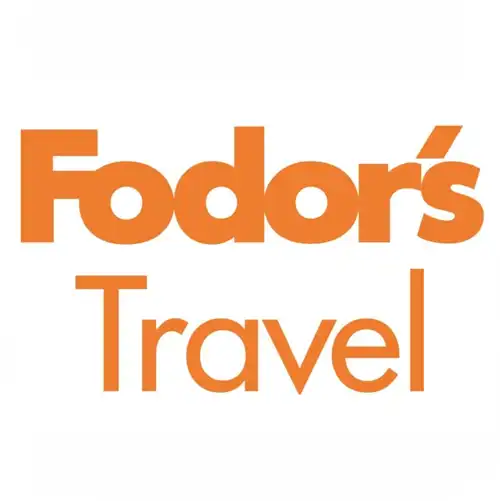 For visitors who prefer a short tour
Half day tour to Kleftiko with Zeus speed boat from Paleochori beach which is located at the southern part of the island.
Discover the southern part of Milos, places of significant geological interest and rare natural beauty.
A short trip of 5.30 hours approximately on a comfortable motor boat. Visit beautiful beaches and the white cliffs and coves of Kleftiko by swimming and snorkeling.
Click to enlarge Zeus boat  →
Kleftiko, Tsigrado and Gerakas

Half day tour to Kleftiko with Zeus, a comfortable and spacious motor boat.
Its size is perfect to manoeuvre in and out of Milos' bays, which making it ideal for boat tours.
It has a big ladder to easily climb aboard after a swim, making your journey more comfortable. It is important to mention that it has a large area of sunshade, which can protect all passengers from the sun!
← Click to enlarge to see Zeus
Half day tour and short tour to Kleftiko bay, Spathi, Gerakas beach and Tsigrado.
Discover the natural beauty, each beach with its own unique identity and characteristics
Swim and snorkel in clear waters.
Enjoy your snorkeling tour, your swim and explore Milos with the motor boat Zeus !
Comfortable and spacious, fast and safe
with 4 stops for swimming and snorkeling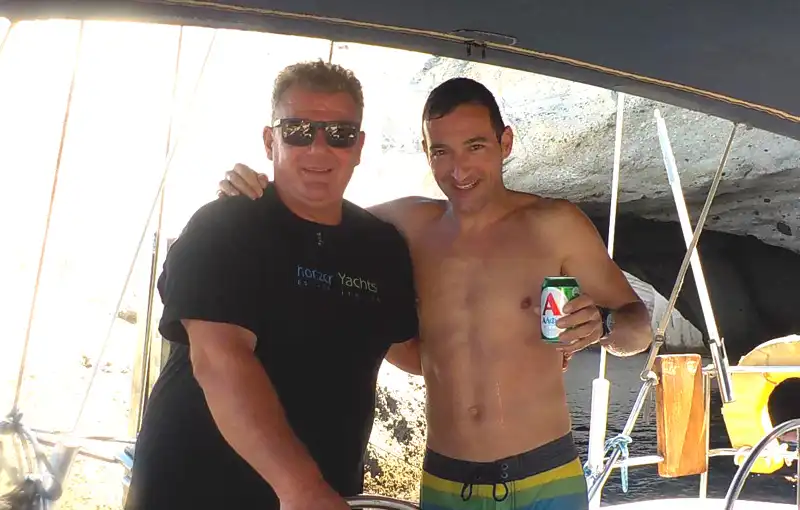 Swimming and snorkeling at Kleftiko bay, Tsigrado beach and Gerakas beach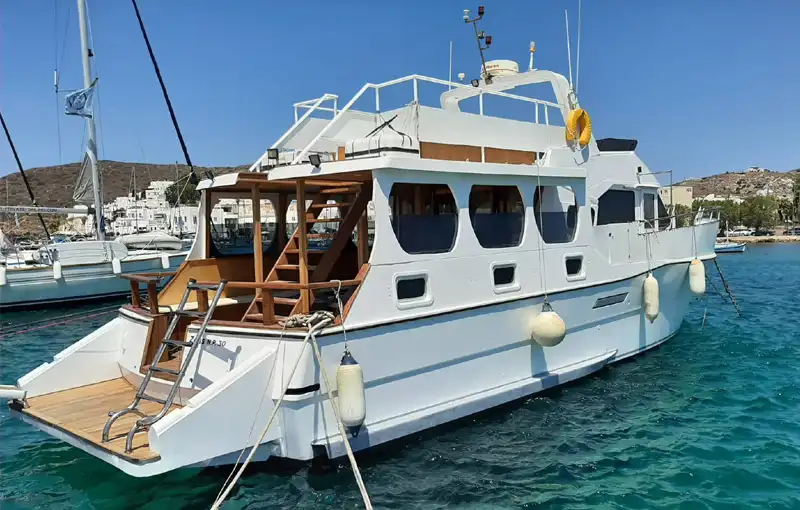 Daily tours in small groups and private boat and yacht tours.

Daily boat trips and excursions around Milos. A wide variety of itineraries and boat options.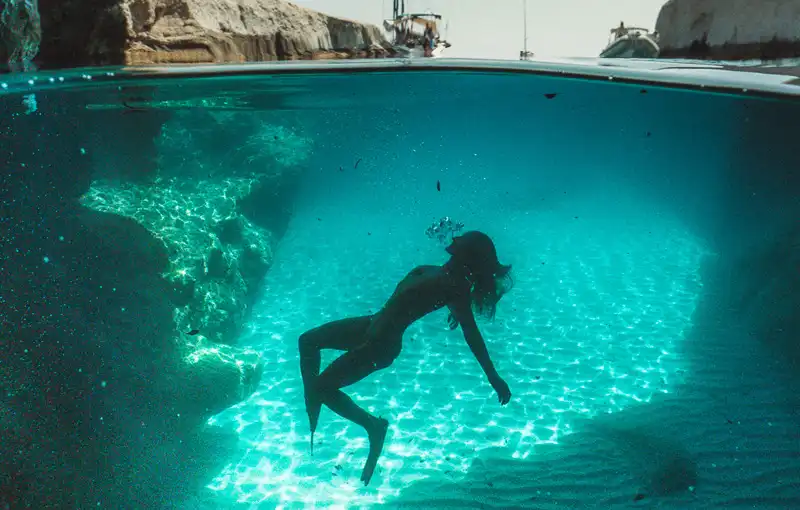 Swimming in south beaches
The south part of the island is protected from the north wind called meltemi. The sea is usualy calm with no waves when Meltemi is blowing.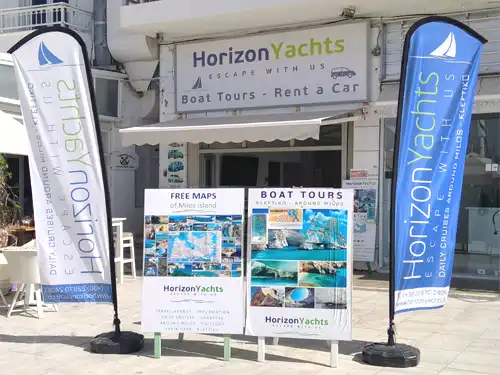 We will take care of everything
Explore the beautiful south coastline of Milos. Book now your semi private or private trip and enjoy the ride with one of our fleet's vessels.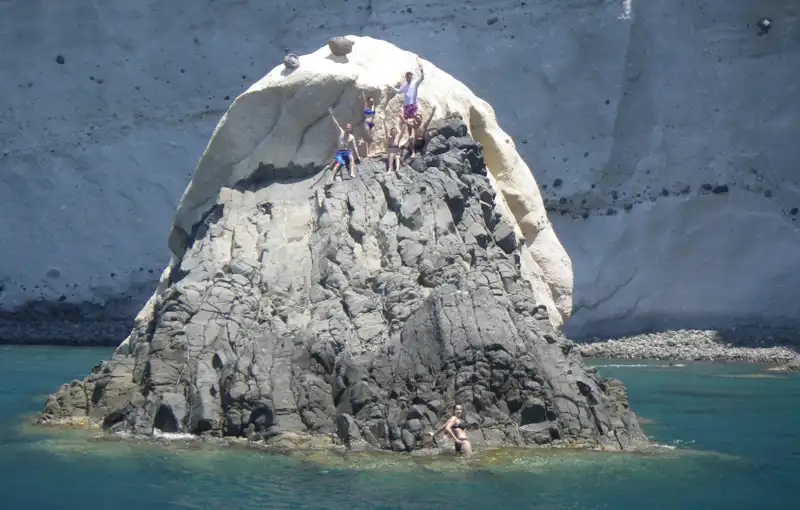 ↑ Horizon Yachts office  ↑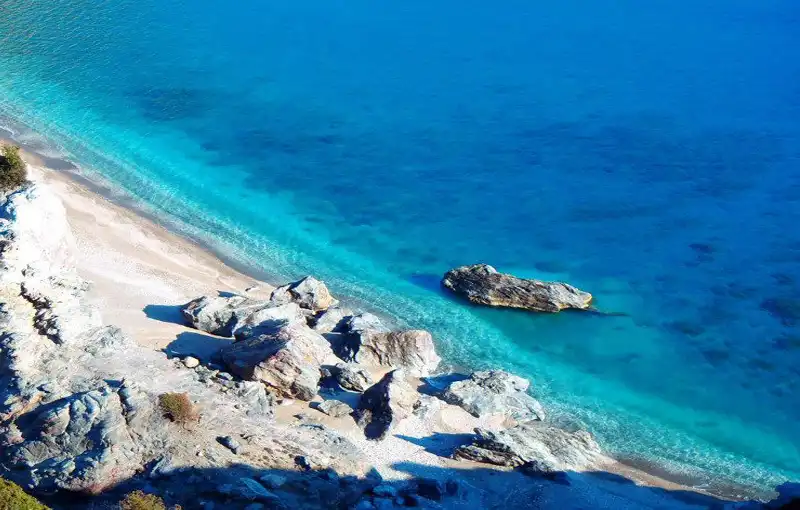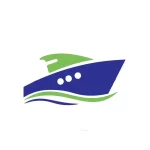 Milos half day tours and short trips
Half day tour and short trips to Kleftiko and the south part of the Milos. Different choices boat tours with sailing boat or a motor boat. Boat tour Gerakas beach, half day tours from paleochori, short tour and full day tour to tsigrado. Sailing tour and motorboat tour to the south part of the island with Horizon Yachts.

Private tour, semi private tour with motor boat or sail yacht. Excursion to Tsigrado beach and Gerakas. Short tours to Kleftiko bay and the caves. The best Half day tour of milos with a lot of swims.